About Us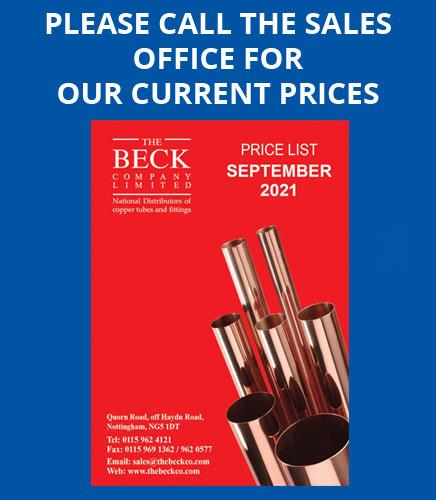 Established in 1976, The Beck Company Limited was formed with the sole objective of providing an unrivalled service specialising in the supply of copper tube, fittings, plumbing sundries and associated products.
The service we offer is based on our exceptional depth and range of stock, the expertise and product knowledge of our staff and the ability to understand and respond effectively to customer needs.
We provide national distribution using our own fleet of vehicles to supply an ever expanding customer base within:
> Mechanical Services contractors
> Plumbers Merchants
> Local Authorities & Housing Associations
> Water and Gas Utilities
> OEM`s
We are major distributors of the leading brands of tube and fittings associated with traditional pipe-work systems, whilst also expanding our stockholding and expertise in the latest heat free jointing systems.
In addition, we hold comprehensive stocks of ancillary products which include:
Water and Gas MDPE service pipe and fittings, domestic and commercial valves, water meters brassware, sink tops, taps, toilet seats, cisterns, pipe clips/brackets and consumables.
The Beck Company - equipped to meet the needs of today by keeping pace with the changing demands of the industry, a business built on "availability, capability and reliability"